"I love you, Lord; you are my strength."
Psalm 18:1
Thank you for all your prayers!!!
Closing went through after 3-1/2 hours of working through a new HUD statement, the first being a 2009, which was the wrong one!
We felt like everyone was doing all they could to make the deal go through, but you never know…
then they handed me the check!
(image taken from google)
Then…I knew it was finished…the mortgage paid off!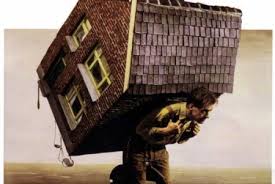 (image from www.thedigeratilife.com)
The remaining balance after payoff was more than enough to pay off the small note we have on Bessie…(my dad and sister let us borrow the money against an account we have from Daisie's trust).
All the improvements we have made on the property have been pay-as-you-go, cash only!
Mr. Mortgage-Free-By-His-Grace is wiring the money to pay it off today!!!
(image taken from www.townpages.co.uk)
Whoot!  Whoot!
Thank you, Lord!
After closing we arrived right on time for the Leeland concert to start.  He was here in Tulsa giving a free concert leading a free worship time…everyone was invited to bring canned goods for John 3:16, a local area food & housing mission to the poor and homeless…we gladly picked up canned items…
We met some friends at the concert worship time…it was wonderful….
a long day…a blessed day…a day to remember…
THANK…YOU….LORD!
"Now all glory to God, who is able, through his mighty power at work within us, to accomplish infinitely more than we might ask or think."
Ephesians 3:20
And here…I must pause in the jubilation and think back to what has taken place, to recap:
the Lord led us to attend a Dave Ramsey financial seminar at Brookside Baptist Church in Tulsa, Ok
We start taking Ramsey's baby steps to financial freedom, this felt like trying to turn the Titannic, shifting a weighty mass of metal with such a strong forward momentum…slow shifts in thinking, slow shifts in spending…and slowly…slowly…it turns…avoiding the iceberg
Prairie Chick blogger/friend, shared about their property only costing approx. 55,ooo.oo (in Canada, I might add)
I said to myself…that's impossible….there's no property that cheap around here…
My dad finds a HUD property he encourages me to go look at, knowing we are getting more serious about the debt free business with the Lord
we like the property
by God's grace we win the property for $45,030.00…this makes me smile…
we have spent 5 months and around $6,000.00 in totally repairing the insides, with the whole family and quite a few friends jumping in to help
after getting the property livable, we move out to Bessie…we love it….
we ask our church family, Springs of Grace Bible Church, to pray and ask the Lord to bring a buyer in His perfect timing
2 weeks later, in December, the Lord brings a buyer…..in a recession…in the winter
we are set to close January 21st….it happens!
Is anything to big for our God…is there anything?
No…and amen…no…there is nothing to big for Him!