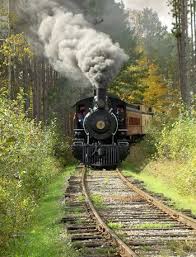 or maybe this:
I ache…all over….
all…
over…
but we got so much done!  It was Thursday, work day 12!
With FRIENDS!  I am so thankful for them!
1st we stopped for food and drinks for the day:
we live in Oklahoma…it is hot…it is humid…here are some random things you WILL see if you live or pass through our fair state…(sound cue  for Oklahoma anthem to begin…OOOOOOKLAHOMA…where the wind goes sweeping 'cross the plain):
little girls who wear camo colored clothing, proudly
pay phones, that are actually still used
RR crossing signs that ARE life savers
ice bins
cheesy sounding names for gas stations
trucks…all kinds…there never was a truck we met that we didn't like
fair Oklahoma skies…the colors…the cloud formations…beautiful!
Our good friends came and helped us paint…a lovely shade of green called "softened green"
 which oldest friends daughter said made the mobile look "new"…and perhaps…
"trendy"…
as if that were possible!
her hubby brought his "man toy" and got to work…
there was an abandoned rv camper shell thingie, that he hoisted in the scoop…
he mashed it like it was a tin can…
he placed it on top of our burn pile…
he burned it! 
Wow…Oklahoma just got hotter!  Did I mention he is a fireman…so it's okay…
Hey!
What's this…someones taking photos of my butt…gee thanks…you guys are so juvenile…
what?  It's payback time…from when?
Oh THIS:
Hahahahah…I had you worried didn't I…I would NEVER post that photo on here…well, the truth is, I couldn't find it…like a good friend I deleted it…
jez sayin!